Sacred Anatomy Solutions for EMF Vulnerability, Stress & Anxiety
Revolutionary Self Care for Real Life Problems
Anytime Learning with Energetic Healing Pioneer
Desda Zuckerman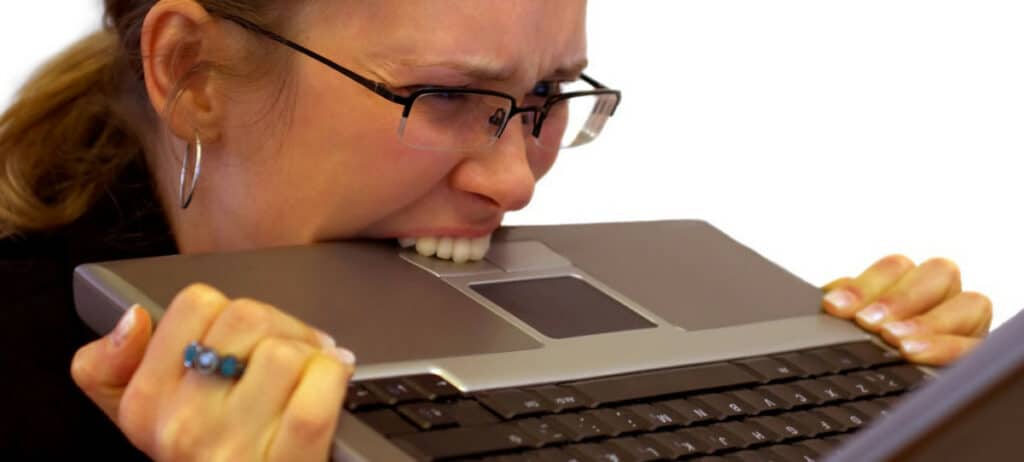 Are you feeling derailed from what most matters to you by stress and anxiety that you can't seem to resolve on your own?
No wonder, given the types and level of stress we typically experience every day in the 21st century.
Registration for this amazing course
Is Available Now!
Bonus –
Free Webinar and Q&A
Where does stress come from?
So much to do, so little time
Taking on way too much
Nasty politics
Social media pressures
Wifi, cell phone towers, computers, solar flares, 5G
Money
Beating yourself up
Can't shake those bad memories
So What To Do?
By meeting your everyday issues in a completely different way, you can achieve incredible results in a short period of time.
By making friends with the greatness that you are, you can co-create with the infinite.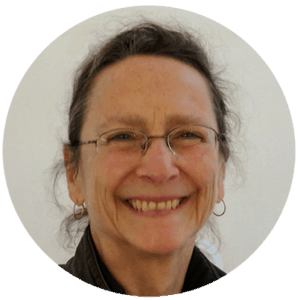 What a blessing!
Once when asked how Desda's work was helping me, I suddenly realized that I no longer was bogged down with profound angst. Curiously, I wasn't aware I had it until it was gone from my energetic structure. That had just been my 'normal' for so long. What a blessing!
Nancy Randall
In this course, you will learn to access the vast resources of your Sacred Anatomy to create a peaceful place for yourself within the chaos of this 21st-century life. This has been the focus of my life's work, and it would be my honor to share it with you.
You will learn new skills that will profoundly alter the way you see yourself, your relationships, and the world. Not tricks or products, but practices that build your capacity for calm and focus by strengthening your subtle anatomy's natural resilience.
Together we will travel into the paradigm-shifting reality of your subtle anatomy that extends out from your physical body for 20 feet in all directions. In this larger anatomy, we interact with the world on the front lines, before it impacts our physical bodies.
Anxiety ~
That "buzzy" feeling is your own human electro-magnetic field (HEMF) being overloaded. When the HEMF is healthy, your body's energy is contained and available for all you do in your life. When it is diffused and weak, it's like driving drunk! But understand – this is NOT your personality — it's part of your Sacred Anatomy and it needs your loving care.
You will learn to:
Redirect inhospitable energies and remain energized
Recognize someone else's problem before it becomes your own
Relieve anxiety by observing its impact on your own subtle anatomy
Create meaningful energetic boundaries
And Much More!
Imagine yourself without stress…you could
Have more energy, better focus and clarity
Bounce back from difficult situations that would have thrown you in the past
Feel comfortable meeting your biggest challenges
Be calmer, more relaxed and with greater energy at the same time
Be clear about what's right for you
Be more at peace with today's technology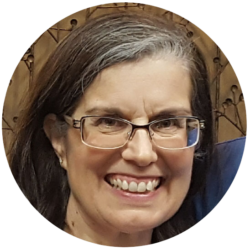 Working with my HEMF makes me feel solid and so much stronger.
I also love how it relaxes me out of stress I didn't even know I was holding.
Marcia Berry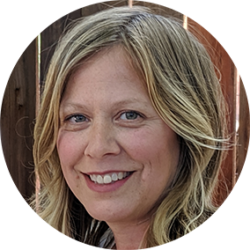 Connecting with my Sacred Anatomy is like coming home…
…to a place inside of myself that is full of wisdom, peace and knowledge.
Colleen
Maintain your sensitivity while increasing your personal power
Free yourself from those anxious looping thoughts
Keep your energy from being diffused or merging with others
Boost your energy, clear toxic debris and relieve your stress
Contain the radiation from your electronic devices
Protect yourself from the effect of solar flares and cosmic radiation
Learn to tame that inner voice of doubt and judgment
Your sensitivity is a gift –
You do NOT need to dull it down to exist here!
You really can feel better and have command over your life
even in the midst of the hardest situations and most challenging moments
Walk the path of the spiritual warrior
Learn a new way to be in the world.
A new world is waiting all around you.
Sacred Anatomy is what I've been looking for my whole life…
Desda's teachings are unique and she makes it fun. Her teachings are allowing me to go deeper into Energy medicine than I have ever been with other teachers. Sacred Anatomy is what I've been looking for my whole life…
Siri Ajeet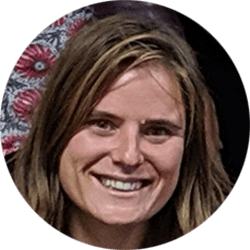 I feel empowered and safe knowing I have all the answers…
I am super excited to have received all these healing tools to help me function in this non-sensitive world. I feel empowered and safe knowing I have all the answers in my subtle structure but most importantly have a strong core that can never be tainted.
Esther Reisenberg
Take your time, study at your own pace!
In General:
This is a skills and practices class
You will learn techniques, practices for daily use, and skills that will help you be healthier and stronger
This is an experiential class
This class will awaken your Sacred Anatomy
This is a Class that will change your life
Anchoring Spirit – Lowering Stress
Understand how a major source of stress is the disconnection of your spirit from your physical body. Embody your Presence, learn to call on a major powerhouse energy to strengthen your energy structure, and to powerup your light body with the Stamina Boost. We will all work together to build strength and to release our collective stress.
Sacred Anatomy Basics
Learning the Sacred Anatomy that is relevant to our material will give you the context for our work together. In Solutions One learn about the Core located at the center of your Human Energy Structure & the Soul Layer, the fuel tank for your subtle self. Experience a powerful exercise to anchor your spirit in your physical body.
Exercise 1

– Making friends with the energies – calling on Universal Love & Light

Exercise 2

– Embody Presence – Experience the empowerment of spirit embodiment with an exercise that brings you home to your own essence.

Exercise 3

– Light Body Stamina Boost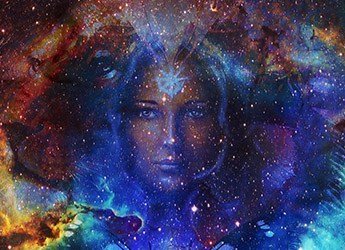 Your Subtle Body Electric- Energy is Intelligence
Addressing the body electric of your Human Electromagnetic Field (HEMF) in a totally new and revolutionary way you learn how to seal up the toxicity producing tech gear around your home, as well as how to take care of this powerful part of your subtle self.
Sacred Anatomy Basics
Understand a Sacred Anatomy Core Operating Principle: Energy is intelligence while you strengthen, release and heal your HEMF. Owning your HEMF means making friends with the energies all around us instead of being attacked or intimidated by them. Reduce your EMF Toxicity through consciousness not gadgets!
Exercise 4

-Sensing the HEMF (Human Electro Magnetic Field)

Exercise 5

– Activate the containing membrane

Exercise 6

– Sealing Your Tech Devices

Exercise 7

– HEMF Emotional Signatures – naming emoions caught in the HEMF and releasing them without processing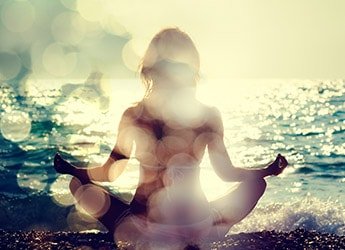 Releasing Stress- Finding a Mindful Peace
We have found that both stress and anxiety are often the result of an energetic contraction. When we feel squeezed by life we are anxious we don't measure up and that causes stress that we cannot do what we want to do with our one precious life. In Releasing Stress- Finding a Mindful Peace you will learn how to use your energetic nervous system, the Template to soothe your mind and to relax your contraction. Finding a Mindful Peace within your own energy structure!
Sacred Anatomy Basics
Meet your monkey mind, learn to work with it by setting your Intention for a relaxed and expanded state of living. We build on the Core, and introduce the amazing Channel that allows the witness within to be with our potent shifts. Journey into the Template Web, it's many Strands and the Star Point at the center of this system. Learning to interact with your subtle nervous system also helps relax and release your physical nervous system!
Exercise 8

– Monkey Mind Intention

Exercise 9

– Expanding the Template

Exercise 10

– Greater Mind Expansion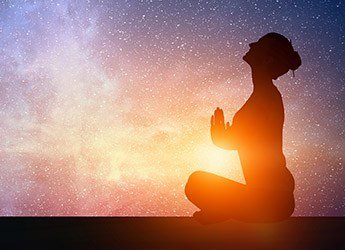 Conscious Cleanse & the 5G Power Pak
Cleansing the Human Electromagnetic Field of toxic influences is critical for continued health and well being. In Solutions Four we learn the secret to communicating with electromagnetic energy and how to separate effectively from it. Especially everyday tech generated EMFs and the dreaded 5G.
Sacred Anatomy Basics
Blending the power of the Core and Channel with the reflective energy of the HEMF R-Layers, HEMF R-Chakras and it's Containing Membrane allows us to understand the way that reflective electromagnetic energy functions.
Exercise 11

– Everyday Cleansing of the HEMF

Exercise 12

– Golden Rain & 5G Power Pak

Exercise 13

– EMF Safe House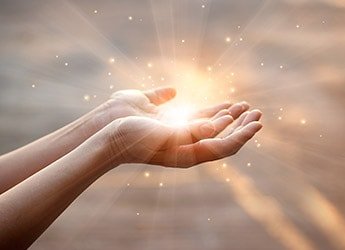 Attune, Align, Accept & Allow (4A) at the Energetic Gas Pump
By releasing the rubbish that is not in tune with your heart you come into attunement. You find your spaciousness and align with the possibility of not just change but your center, your spine, your subtle Core, your mind, and your heart. Accepting and allowing this transformation brings you right to the Energetic Gas Pump and gives you access to universal Source energy! You better believe it- we are going to pump it up!
Sacred Anatomy Basics
We will explore the subtle relationships between the energetic system, the Layers, and the big energy spine, the Core. We will look at the big fuel tank, the Soul Layer, and learn how to replenish it. Aligning the physical body, the spine, brain and pelvis to the Core while understanding and experiencing the expansion of the Soul Layer and the seat of the Spirit in your body- the pelvis makes Solutions Five a highlight!
Exercise 14

– Attune, Align, Accept & Allow (4A)

Exercise 15

– The Energetic Gas Pump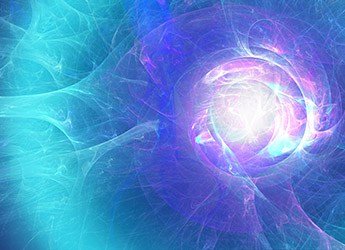 The Star Point Breath & the Template Heart
Discovering the Heart of the Template and learning the Star Point Breath helps you to find deep relations within the subtle nervous system. Learn how to make this last through the tough times and how to put anxiety and stress in their proper place. Restore your Freedom from depletion and fear using the Sacred Anatomy and accessing Universal Source Energies.
Sacred Anatomy Basics
In this final Solutions Six, discover and learn how to cradle the Spacious Heart within the Template, the subtle Nervous System of the Sacred Anatomy. Release anxiety and stress with this deep dive into your subtle self.
Learn the Star Point Breath and understand the true power of deep relaxation within the subtle nervous system as it ripples into your life. Restoration of Freedom takes you deep into the Sacred Anatomy where you can not only release contraction and the reactive unconscious fear it produces that causes anxious responses but you can restore the depletion caused by living in contraction and the results it produces in body, mind and spirit. Make these practices part of your daily life and gain strength through tough times. Put the agony of anxiety and stress in their proper place.
Exercise 16

– Cradling the Spacious Heart of the Template

Exercise 17

– The Star Point Breath

Exercise 18

– Restoration of Freedom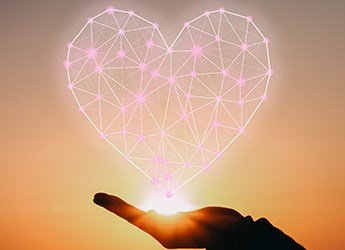 Included…
A Class Home Page
With links to:
Auxiliary videos to supplement each module of the class

Images and PDF documents for deep understanding

The class videos for viewing and reviewing on your own schedule
A closed online chat group for your support!
Share your experiences with the group

Yes!  We monitor the group to answer your questions
Get Started Now!
As soon as you register you will have access to the class home page. 
You don't have to wait to get started!!!
We have videos, documents, and images to get you warmed up and rolling
Bonus – Desda reading The Carnival of Light from her book

Bonus – Insights Journal

Ethical Affirmations – what does that mean, along with a series you can begin right now!

The Importance of a Spiritual Practice

Building an Anchor Point in your home

Telegraphing Intention
This and more is what you'll receive by working with me in this course.
Get everything in this course for only $299!