Your Foundational Wellness:
Love & Your Spacious Spirit
Free Class: 75 – 90 minutes
Wednesday May 20 at 12:00 Noon PST
Live Q&A, Wednesday May 27 at 12:00 noon PST
Hello Dear Friends!
Spiritual and physical health is on our minds these days.
We have entered a period in our history where neither the world nor we as individuals, were prepared.
I can't create a vaccine or testing kits, but here's what I can do –
I can prepare myself to hold the greatest spiritual strength and resilience possible.
I can be the beacon of light that my family and community needs.
I can learn to expand my spiritual immune system, and grow in strength and spirit.
This is what I shared in the free class on May 20.
I answered questions online on May 27.
Please register to watch the videos of both of these events,
and join me June 3 for Spiritual Health & Wellness 2020 –
See you soon!
"It's like night and day!"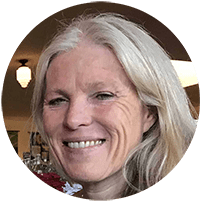 "I honestly can't imagine life without having the knowledge I've gained from Desda. I've tried so many practices over the years to reduce stress and anxiety, feel energetically stronger and more contained within myself, reduce burnout as a healer, and, in the last few years deal with hypersensitivity to electromagnetic frequencies."
"Knowing how to inhabit my Human Energy Structure and control my own Human Electro-magnetic Field was the missing piece. It's like night and day! It's made an enormous difference in my ability to function in a healthy, happy way in the world…"
Diane Peterson ~ M.A., R.C.S.T.
Speeding up our evolution
The world around us is changing at a dizzying pace and we're all doing our best to keep up. As a species, we don't have the time or luxury to wait for a biological evolution taking place in geologic time! But, we are able to evolve spiritually by accessing the infinite and Divine resource we each carry – our own Sacred Anatomy – the subtle energy structure of which our bodies are a small part, our connection with Divine Consciousness.
The Human Electro-Magnetic Field (HEMF)
Every cell in our body fires a tiny electrical charge that together, create your HEMF. This is a naturally occurring event, and we share it with all of the plant and animal kingdoms. OTOH, the EMFs created by cell towers and wi-fi are far more concentrated and can cause injury to our own fields. We have evolved with the former, but not the latter. Can we change that?
Skills
Thought precedes form
Can the subtle and invisible (to some) parts of our structure evolve to co-exist with these aspects of our modern world?
Can we develop new skills and a new way of being in this environment?
Can we even accept just this concept?
My answer is an emphatic YES! We Can! And you can too!
The Webinar
This Webinar is really the first class in our six-week series – Spiritual Health & Wellness 2020.
You can still watch the class and the Q&A that followed by clicking here…
Enrollment in the six-week course is closed, but you can still learn more about it  – click here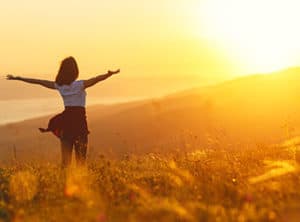 What this class is about
Expand your sense of who and what you are
Gain spiritual strength and stamina by introducing yourself to the parts of your Sacred Anatomy most directly involved in your Immune System
Grow, through teachings, experiential exercises and guided meditation.
Evolve, by embracing the eternal within your own sacred self
"…more energy, more joy, more clarity, more fun!"
"Desda, your class is easy, fun to do, and creates extraordinary results. In the same way that physical well-being enhances the quality of a person's life, learning how to become aware of and work with the body's energy system takes one's quality of life to the next level–more energy, more joy, more clarity, more fun! I recommend your classes for everyone!"
Deborah Bayer, Los Angeles, CA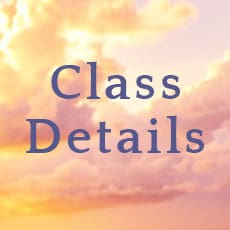 Discussion:
What is your foundational wellness?
What is true immune strength?
How do I build up and not tear down my reserves?
What is the relationship between the Sacred Anatomy and my physical health?
Finding Immunity in spiritual connection
Exercises:
1 ~ Your Foundational Wellness: Releasing your stopped stuck debris
Make space in your Human Energetic Structure for the beneficial energies of a vital life
Fill up with love- prepare to become embodied!
2 ~ Anchor your spirit in your body with Embody Presence
Meditation: Balancing the Immune System:
Walk through the Primal Layer to create balance in the center of your instinctual heart –Tribe/DNA/Legacy/Instinct
Make the connection between love and immunity in each of these.
Expand the immune function and self-love/ family love/ life purpose
Reverend Desda Zuckerman is the pioneering cartographer of the detailed systems of the Sacred Anatomy, the subtle energy structure reaching out 20 feet from your physical body.
A healer, speaker, teacher and author, she is the founder of Sacred Anatomy Energy Medicine – the transformational healing modality and philosophy based on her lifetime of study and practice.