SAEM
Practitioner
Gatherings
Hello all Practitioners and Med Bag Carriers!
Thank you all for your care and support of this work.  It's my privilege to be able to gather with you and continue to share in its evolution.
We'll do more of this I am sure, and you'll be able to get the recordings, images and documents here.
Much love,
Desda
Class Dates, Summer 2021
All classes on Thursdays, 5:30 to 7:00 PM PDT
All material is either new or updated
May 13 – The Yes! Circuit
May 27 – Covid Vaccine Protocols for vaccinated & unvaccinated clients
June 24 – Mending the Fabric of the Soul
July 15 – Hidden Agena
---
---
ZOOM
We will use this Zoom link for each of the four classes
---
---
All sessions will be recorded and posted here for you to watch and review.
The YES! Circuit is a thin track just inside the soul layer. Durable membranes secure it to the underside of the edge and separate it from the churning energies of the fuel tank. Poised between the base of the receptor sites where the Template villi emerge and the outer-edge of the inner most membrane of the soul layer the YES! Circuit is the second significant interaction the individuated structure has with incoming Source energies after being attracted by the Template villi and receptor sites.
The YES! Circuit is where universal Source energies are received after being captured and transported into the HES. The receptor sites call in a specific Source energy the structure wants and needs, the villi deliver the personalized invitation, attract the energy and then immediately transfer the specific energy to the YES! Circuit. The first personalization of a universal energy occurs in this innertube-like anatomy surrounded by tough membranous walls that contain dedicated tracks or circuits encircling the under-edge in an unbroken trajectory. Energies enter the YES! Circuit constantly answering the structure's unceasing need for the raw materials that are a component of the subtle fuel being created every moment.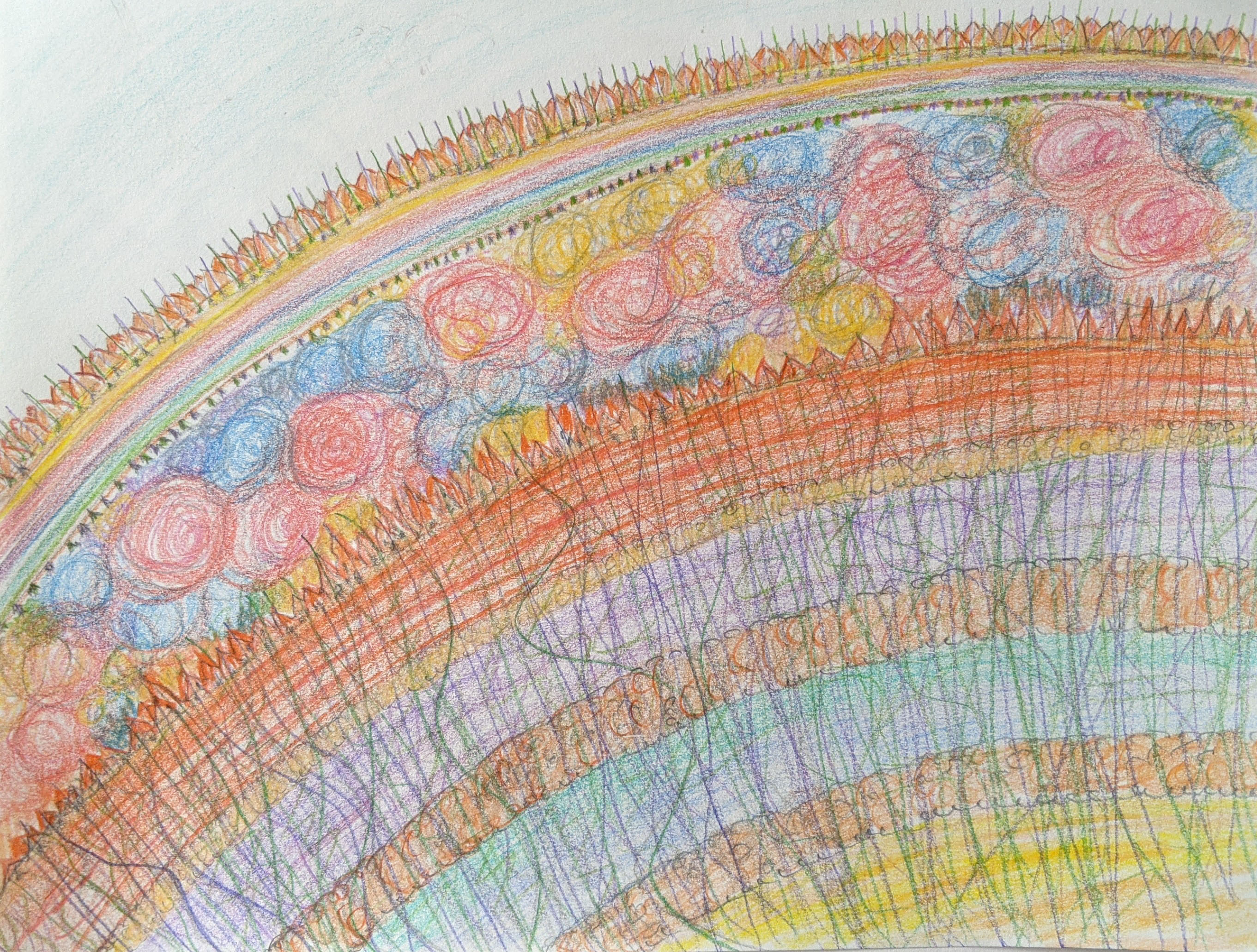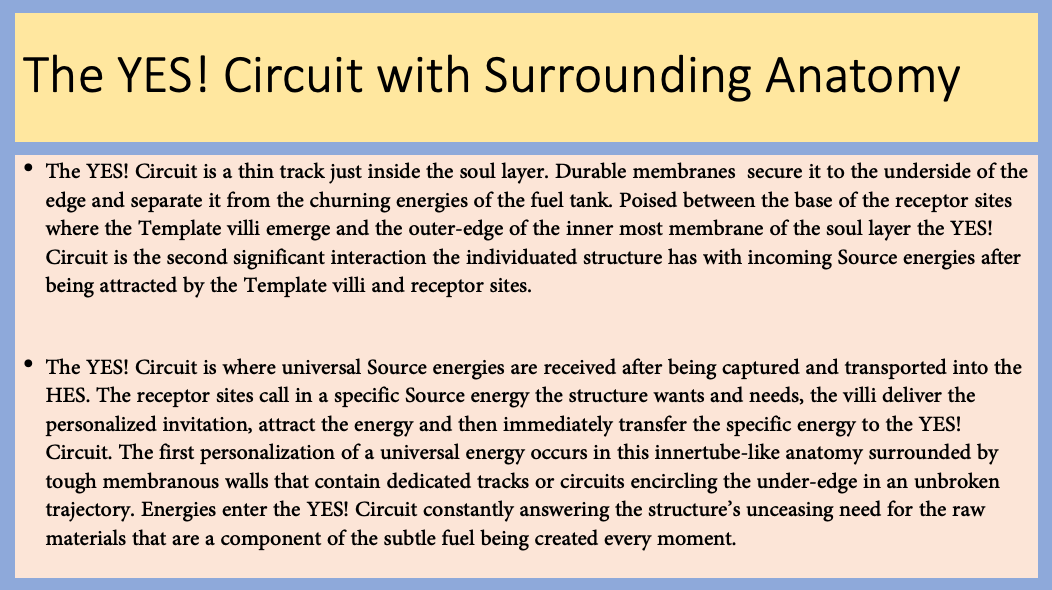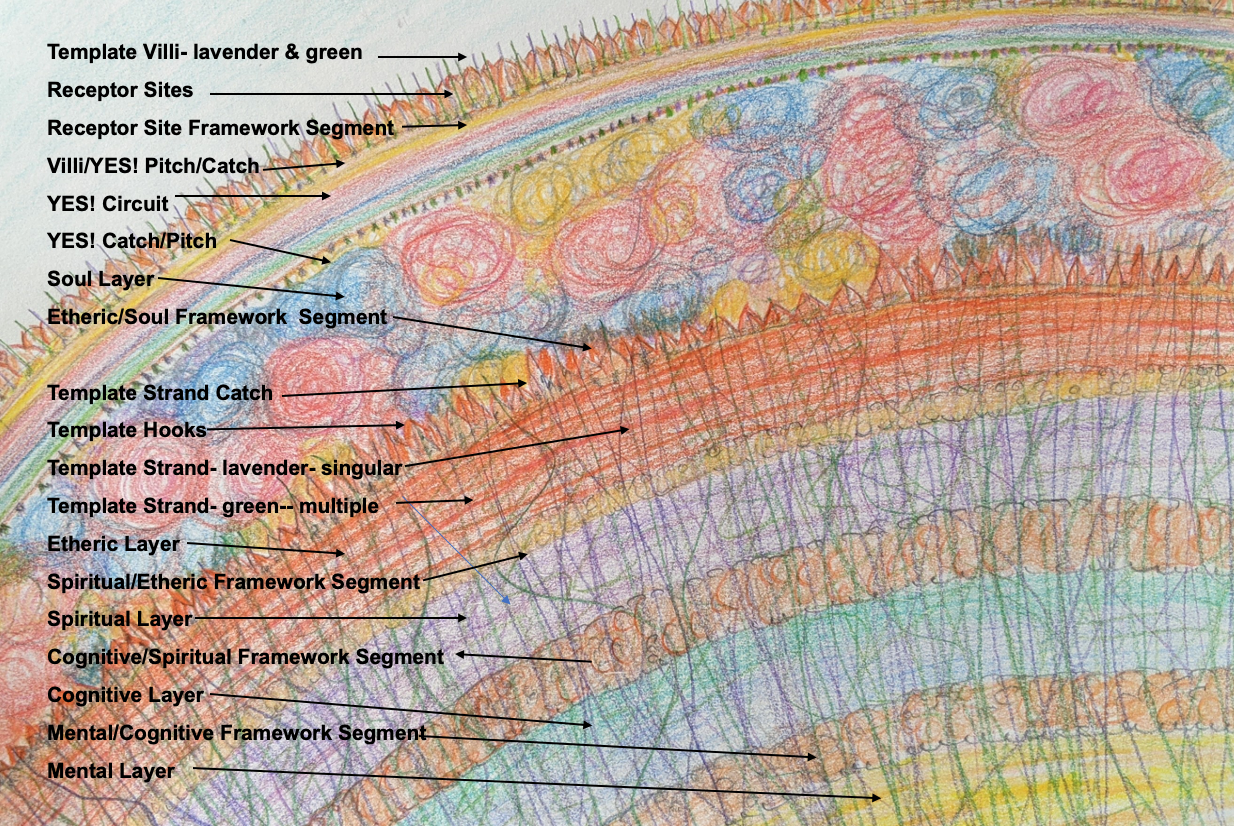 Using Astral Debris With ADS
Some people who have been carrying a heavy ADS charge need to have Astral Debris removed after the ADS. This can be a day or two later or at your check-in with them. They may feel a little"off or activated"- if so do the Astral Debris Removal. Because they need this does not mean the ADS didn't work. It means it did.
Removing ADS is profound and when you do it the HES will react. It will be a positive reaction and give relief.
If you do not have a positive reaction after removal it means you did not do enough White Light of Purity. Go back into the procedure- repeat it and then do the Astral Debris Removal.