Love, Lineage, and Legacy

In my experience with thousands of clients, three themes consistently recur related to healing your relationship with your ancestry.
Love, Lineage, and Legacy
A potent video program opening your path to greater love, ease and gratitude with your family
lineage, and a lasting legacy of your own design
Only $99
Click on the button below to get started
Are you feeling weighed down by your lineage and legacy,
as much as you may love your family?
Do you still feel stuck in inherited patterns about love and intimacy (or the lack thereof), despite all the healing you've already done?
Do you long to feel free to be fully yourself without having to push your family away or struggling for your own identity and ways?
You learn so much about who to be and how to be in your family of origin. The influences go back, not just to your parents, but to your ancestors. All the way back through multiple generations as one family has learned from the one before accumulating the knowledge that now lives in your bones, blood and heart. Even in the most loving families you may feel constrained in expressing and fully being yourself. If your experience was more traumatic, you probably want to move beyond that trauma and avoid unconsciously replicating that situation in your life. You may have also decided that there are some traits or behaviors that you do not want to pass on to your own children and future generations.
If any of this rings true for you, my Love, Lineage and Legacy program is designed to help you unwind the family dynamics that have shackled your life and have kept you from experiencing the kind of love, relationship, and legacy you truly desire and deserve. Plus you'll be able to create a better relationship with your parents, siblings and lineage, whether they are still alive or haunting your memories. Doing so will enable you to experience a clearer path to deeper, easier, more meaningful love, intimacy, and family relationships of your own.
During this revealing and healing self-paced program, you will:
Gain new perspectives on your ancestry and the legacy you've received that have been hidden from you up until now.

Develop a deeper understanding of how love shows up in your body and your life based on your inherited family agenda.

Discover how to lighten your load and clear the path to a deeper experience of love with yourself, your partner, your children and your friends.

Receive direction, support and a step-by-step process for releasing the impact of family members and ancestors, including traumas you may be carrying that happened long ago aren't even your own.

Finally let go of unwanted aspects of your family legacy and create a legacy that is true for you based on who you are now.

Emerge more complete with your family and lineage, and at the same time feel more appreciative, at ease, and caring.

Embrace your full potential for giving, receiving, and really living from love
MODULE ONE: LOVE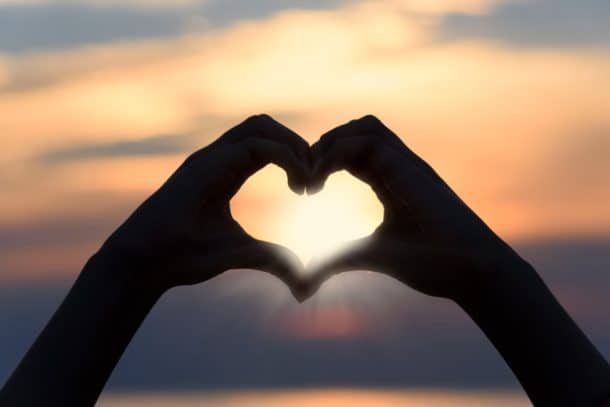 If you feel that you didn't receive the love that you longed for from your parents — and perhaps now from your partner or spouse — then you're not alone. Virtually everyone carries a sense of unfulfilled needs that weighs them down and disrupts their sense of happiness.
In this module you will uncover any hidden love agenda, resulting from your early life, that may be undermining your experience of love that you truly desire and deserve. Desda will guide you through a healing procedure to release issues and agendas that are in your way, opening out your path to deeper, more satisfying love.
MODULE TWO: LINEAGE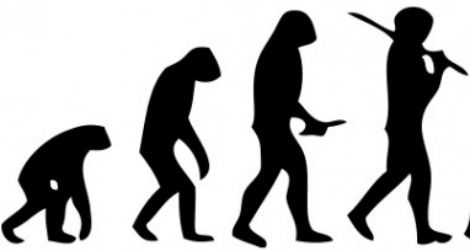 Are you at peace with how your family's behavior has impacted your own? Chances are you experience a mix of experiences that you cherish and others you wish you'd never had. When you struggle against your family lineage often you still do not feel free, but instead get tangled even deeper in its energetic net.
In this module, you will identify the aspects of your lineage you would like to release and heal — including some you don't already know about. Desda will guide you through a powerful meditative process to release the impacts and imprints that do not serve you, freeing you to retain and honor what does.
MODULE THREE: LEGACY
Have you been reflecting on the legacy you want to leave when you are no longer here? Do you feel burdened by aspects of your family's stories, but don't know how to get free of them without rejecting your family? And even then you're not sure you'd really feel free?
In this module, you will get clear about your family's legacy — and there may be many aspects — including what you want to keep and cherish and what you want to release. You will also discover how to find meaning in the legacy you've already been developing (you have whether you know it or not!), and consciously create a legacy that is true to who you are now.
Here's what you will receive immediately when you register:
Seven Video Classes that guide you through the three modules

Seven MP3 recordings that you can listen to online or download so you listen away from your computer

Rituals, meditations and ceremonies that Desda will guide you to gain deeper understanding and create healing and release

Processes and procedures for greater ease, clarity, understanding, and acceptance
You will also receive the following valuable bonuses:  
Video – Desda teaches about the value and importance of a spiritual practice
PDF – Insights Journal – Inspiring excerpts from Desda's writing, along with beautiful images and suggestions for practice
Get everything for only $99
Click on the button below to get started
---
Refund policy:  We want you to be fully satisfied! If you are not happy with your purchase
for any reason, you have 60 days to request a full refund. Simply email us at
info@yoursacredanatomy.com and let us know.
You are on your way to healing your relationship with the past and creating a vital and authentic legacy of love to empower the future.